Men's Ministry

 

Two Extraordinary Men's Golf Outings:

THE MINIS: Miniature Golf Tournament
POSTPONED - DATE TO BE DETERMINED

$10

We're going small for the first men's golf tournament of the summer. Come be part of a great morning of miniature golf competition in Norwalk (at Norwalk Cove Marina). Men from both Macedonia and Noroton (and friends from both) will compete in pairs assigned on the day of the event in what is sure to be a summer classic! Prizes will be awarded at the event.





Golf Outing XI at Woodway Country Club
Tuesday, August 15

1:30 shotgun start time. –
$150.00 non-club members, $100 club members.  
Such cost will cover greens fees, carts, post event refreshments, prizes, and tips.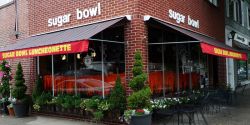 Wednesdays 7:00 a.m. - Led by different men from the group gathering for breakfast, fellowship and reflection on a passage of Scripture.
---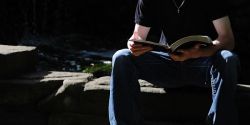 The Men's Weekly meeting includes coffee, pastries, and fruit for those who need to grab a quick bite before work. In addition, we're opening the doors at 6:45 am each week for guys to fellowship and grab a bite, will begin the study promptly at 7:00 am, and then concluding the formal presentation by 7:45 am so you can get to your 8 o'clock appointments, trains, etc.
---
Men's Ministry
Behold how good and pleasant it is when God's people live together in unity!
Psalm 133:1 (NIV)
The men of NPC enjoy gathering together each week to experience community in Christ.  This happens through shared meals, shared time in study of Scripture and shared lives through small groups.  We also spend at least one weekend together each year on retreat.  We golf, fish, shoot, hike, rest, eat, study and worship together.  We invite you to join in this wonderfully encouraging spiritual comraderie of men. 
---