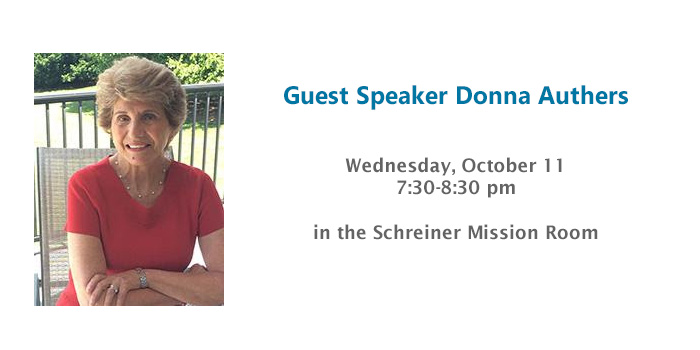 Donna Authers has written a book called A Sacred Walk: Dispelling the fear of death and caring for the dying.  She has a passion for applying her natural caregiving skills to help bring hope and healing to hurting people.   
She will be spending the evening with us, exploring what it means to walk through a season (or two) of grief.  
If you find yourself in such a season, or are walking with someone through their grief, this is just for you!  Please join us.