Artie Van Sciver - Campus Outreach
(North Carolina)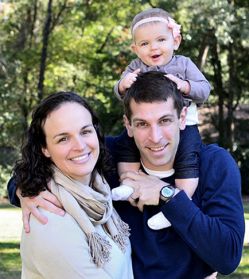 Artie grew up at NPC where God used the youth ministry under Pastor Mark Orr as an instrumental part of his salvation and initial spiritual growth.  He is now actively working to bring the Good News to college students through Campus Outreach.
While attending Davidson College in North Carolina, Artie grew significantly in his understanding of the Gospel, spiritual discipline, the church, and discipleship through Campus Outreach.
Artie joined Campus Outreach after graduating from college, serving in positions at UNC-Charlotte and Elon.  Kittery, Artie's wife served at Davidson before joining Artie at Elon.
Artie is currently the Finance Director  of Campus Outreach Resource Center in Charlotte, NC.
 For more information about Campus Outreach visit http://cocharlotte.org/.