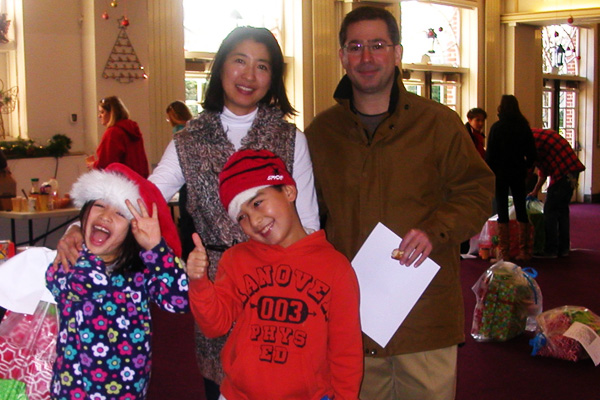 ANGEL TREE (Darien)
Sign up on Nov 19 after services!
No child deserves to feel forgotten and alone. By partnering with with Angel Tree, we help the child of an incarcerated parent   know they're not forgotten, share the Gospel with lonely families, and serve as an example of Christ's love to parents behind bars.
This Christmas-time ministry provides an opportunity to reach out to the children of inmates and their families with the love of Christ.  Church members purchase Christmas gifts and deliver them to the children of incarcerated men and women in their parent's name. Through this ministry, children feel both the love of their parent and their Father in Heaven.  Deliverers are given the opportunity to minister to the children by sharing the Gospel message about Christ's love.
WAYS TO SERVE
Details of this program, which is hosted annually beginning in late November, will be announced in Noroton Notes and on the SERVE page of this website.  Members can get involved by:
Purchasing a gift in a parent's name for a child.

Delivering the gift and share the love of Christ with a child