Forman Christian College - Lahore, Pakistan 

Forman Christian College's motto is, "By Love Serve One Another."  Its mission is to impart, create and disseminate knowledge and to develop informed, ethical and responsible citizens, who are prepared to learn, lead, and serve.  The longer term vision of FC is to be recognized as one of the very best colleges in the entire subcontinent. This is in keeping with the distinguished reputation established during the first century in the life of the college.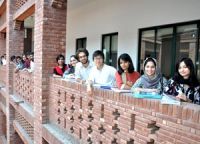 Forman Christian College (FC) was founded in 1864 by Charles Forman, a Presbyterian missionary. It grew to become the most respected institution of higher education in Pakistan, educating many of Pakistan's government, military and business leaders. The school's alumni include a president of the U.N. Security Council, a prime minister of India and, for Pakistan, two presidents, a prime minister, the first chief justice, an attorney general and a foreign minister.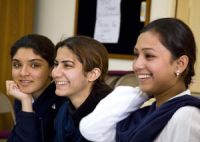 After 30 years of nationalization, the government of Pakistan, the second largest Muslim nation in the world, returned FC to the Presbyterian Church in 2003. Former NPC member David Stoner handled the negotiations for the Presbyterian Church.
NPC supports FC through contributions to its scholarship fund.  For more information, visit its website at www.fccollege.edu.pk or contact NPC Mission Liaison contact John Marr, NPC Mission Liaison, johnamarr(at)hotmail.com