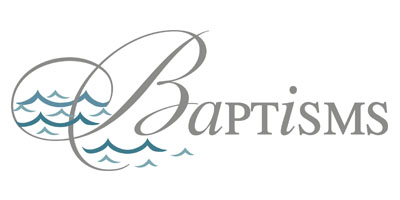 Baptism
We rejoice with you in the birth of your baby! We also rejoice in and support your desire to give public witness to your Christian Faith in the Sacrament of Baptism. In our Presbyterian Church, the baptism of infant children involves parents, church officers and the congregation in a series of shared responsibilities.

It is necessary, in order for there to be integrity to the vows, that parents be
"members in good standing" in some Christian congregation. Parents are invited to attend a seminar conducted by a Pastor where the meaning of the Sacrament and vows of faith are explained.
The Elders of the Church sponsor such instruction and must approve each baptism within the congregation where they provide spiritual leadership.
The congregation, on behalf of the whole Church of Christ, vows to support parents in the spiritual nurturing of their children. The Sacrament, as administered in the Presbyterian Church, takes place in a public service of worship. The Church constitution declares, "Baptism is an act of the whole church and sign of entrance into it. Therefore, it regularly should be administered in the presence of the worshipping congregation." (S.-3.0100)
The service of Baptism is a memorable event. The love of God is proclaimed. Expression of deep gratitude, renewed affirmations of faith, and great hopes for the future in God's certain guidance, are all a part of the experience. We would count it a privilege to have you share an event within this church family at the Noroton Presbyterian Church.
"For in Christ Jesus you
are all children
of God through  faith.
As many of you as were
baptized into Christ
have clothed yourselves
with Christ."
Galatians 3:26, 27


Baptism Information

Baptisms are performed on the third Sunday of every month (Sept -May)  at the 10:30 a.m. service.
Summer baptisms (Jun-Aug) will generally be performed at the 8:00 a.m. beach service on the 2nd & 4th Sundays of the month and at the 10:00 a.m. Chapel service on the 3rd Sunday of the month.  Please call the office for available dates.
 
A baptism seminar must be attended prior to the baptism (unless other children have been baptized here). Contact the church office for a current schedule.