Music & Fine Arts
The Fine Arts Ministry of NPC seeks to minister to and on behalf of the congregation, while seeking excellence in all aspects of preparation and performance. We seek to provide a repertoire that encompasses all styles of music and drama as we encourage participation by the greatest number of people. In doing this, it is our goal to meet both the artistic and the spiritual needs of the participants.

We desire to foster and encourage heart-felt worship at NPC, seeking to use various artistic elements which will minister to the broadest range of people. In addition, mindful of the unique, "arts aware" climate of Fairfield County, we seek to build "artistic bridges" to that community. Acknowledging that many artistic masterpieces (musical, visual and dramatic) had their genesis in the church, we wish to re-establish that connection with the artists who worship with us now, or those who may be attracted to the work of Christ through our efforts.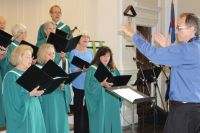 Thursday nights 8:00-9:30 PM for rehearsal and Sunday mornings 8:20 for rehearsal and participation in the 9:00 and 10:30 Sanctuary services.
---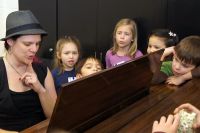 Through singing and performing we are learn about how God draws us to Him through music!
---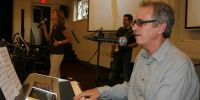 Sundays 3:30-6:00 p.m. for rehearsal and participation in 5 p.m. Open Doors service
---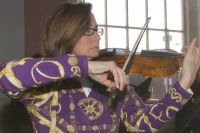 We have need for all kinds of instrumentalists of all ages. If you have decent facility on your instrument and can play with reasonable intonation and rhythm we can definitely find a place for you to serve in our Worship services and special events.
---